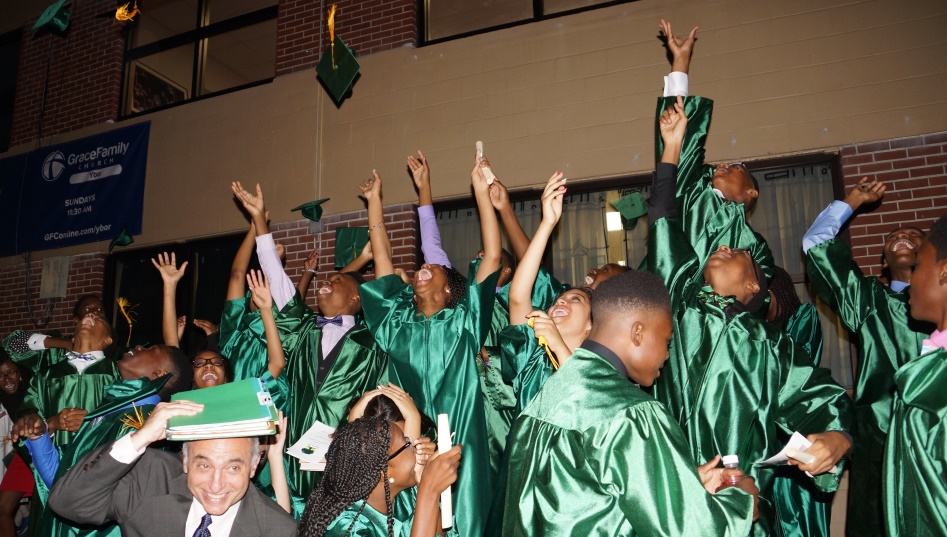 Academy Prep relies on donations from individuals, businesses and foundations to fund its program. Each student attends Academy Prep through full scholarships generated from private funds. Academy Prep raises funds each year from the local community to provide annual scholarships of $20,000 per student. The Academy Prep mission is critically important. Our community makes a private school education possible for kids who don't have the resources to get a high-quality education. Students must meet the income guidelines for the federal free or reduced price school meals program, setting their income near or below the poverty line. The Scholarship program is designed to link donors to the students they are supporting through their generosity. As a donor, you are helping change the life path of a student and giving them the tools to become a positive, productive member of society. This is one of the most enduring ways to support Academy Prep!
What is a Sponsor?

A sponsor is an individual, group, family, or business who decides to support one or more students each year.

Benefits of becoming a sponsor:

- Opportunity for a personal and rewarding experience knowing that you are helping a child realize dreams.

- Semi-annual updates on your sponsored student or student class to include information on academic and enrichment programs completed.

- Personal thank you card and photo from a student.

- Invitations to student picnics and other special events throughout the year.

- Benefits vary depending on the type of sponsorship.
Sponsorship levels:

Class sponsorship- $80,000 for a class of boys or girls – You choose the grade!
Sponsors may choose to "adopt" a class of up to 20 students. Academy Prep will help to arrange a special gathering of the sponsored class and sponsoring person or group. Recognition signage is included with your sponsorship.

Leadership scholarship- $20,000 for four (4) years
Leadership sponsors make a 4-year commitment to support a specific student at $17,000 annually. These sponsors will be billed annually and this sponsorship guarantees a four-year private school education for one student.

Champion scholarship- $20,000 for one year
Champion sponsorships allow individuals, groups, families, or businesses to commit to sponsoring a child for one year at Academy Prep. Champion sponsorships are made as a one-year pledge and will not be renewed annually unless the sponsor requests to do so.

Co-champion scholarship- $8,000 for four (4) years
Co-champions may choose to support one student or pledge to support that student partially for the entire four years, donating money annually.

Supporting scholarship- $7,999 and below
A supporting sponsorship is for any individual, group, or business that wishes to designate their gift directly to our scholarship program. Gifts must be at least $1,000 or above.
How it works:

Most donors pay the full amount of their scholarship when they agree to participate in the program, but other payment options exist. For a multi-year pledge, you will be billed annually. You may make your gift of cash or securities. To learn more or to become a sponsor, please contact Maggie McCleland, Director of Development, at (813) 248-5600 ext. 1138 or mmccleland@academyprep.org.

Checks are made payable to Academy Prep Center of Tampa and can be mailed directly to Academy Prep Center of Tampa.