This year, the Grand Oak Classic will take place on April 26, 2021. Because the safety of our community is of the utmost importance, we will only host the golf tournament portion of the Grand Oak Classic. We remain committed to our students' education and although we won't be gathering in person for a large fundraising dinner event, we invite you to donate to our Student Scholarship Fund. Your support is integral to our students' success and we are grateful for your belief in our mission!
By supporting this event, you will have a direct impact on our students' education and help them reach their full potential. Click on the video link below to see highlights from the 2019 Grand Oak Classic!
Click here to view the digital event program.
Click here to view the tournament schedule.
Click here to support the event with a donation.
Thank you for your support!
To RSVP or for more information, please
contact Maggie McCleland at 813-248-5600 x1138 or mmccleland@academyprep.org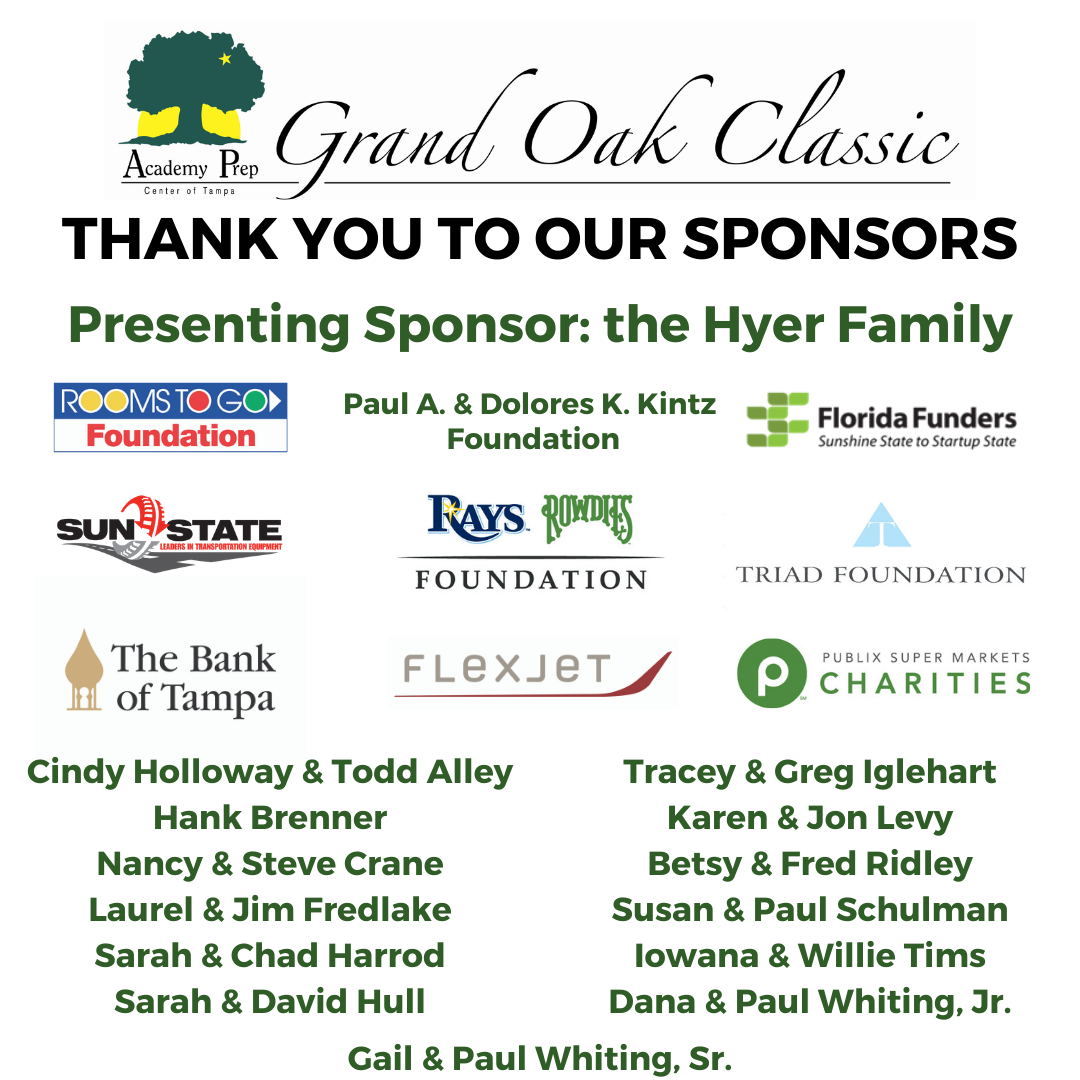 The 14th Annual Grand Oak Classic