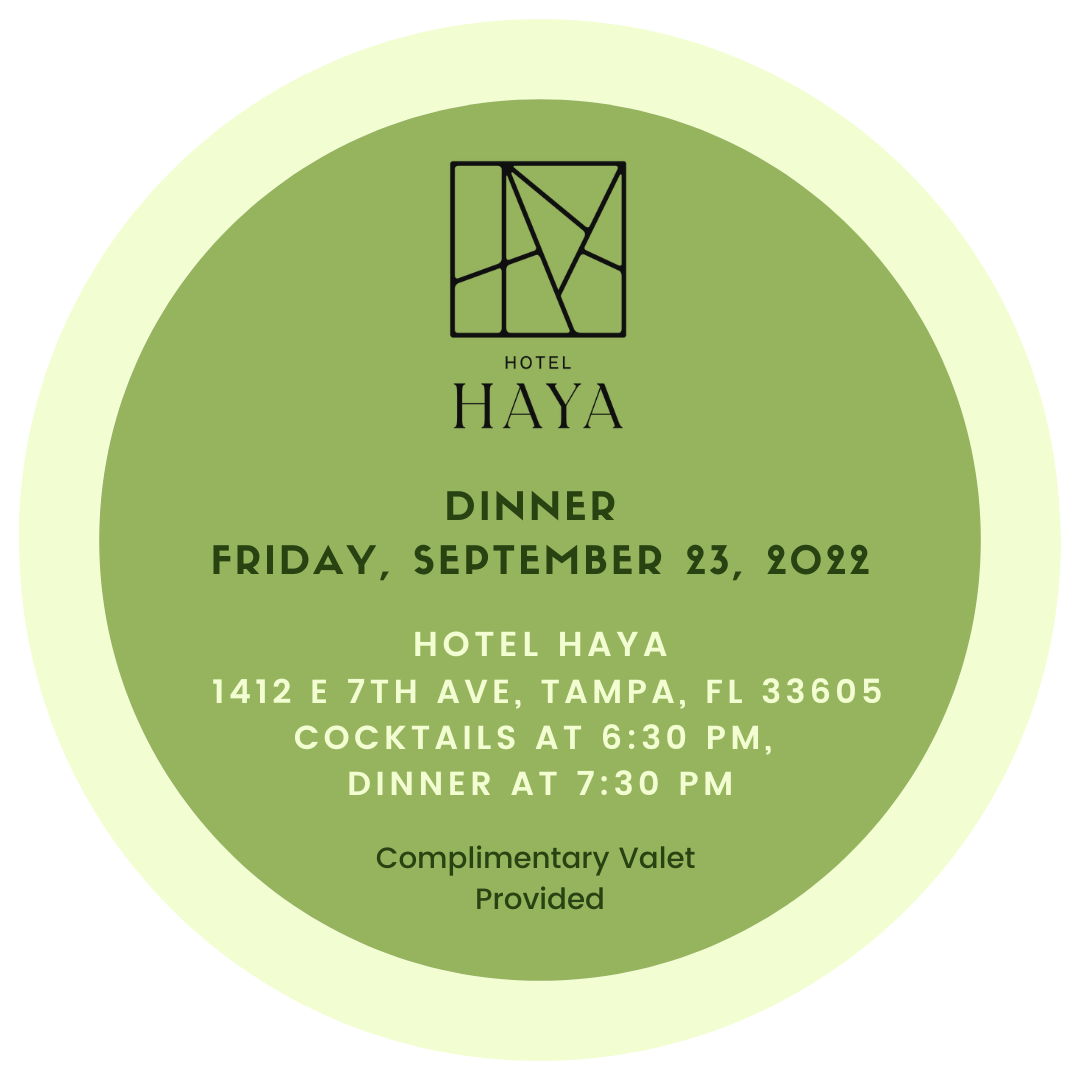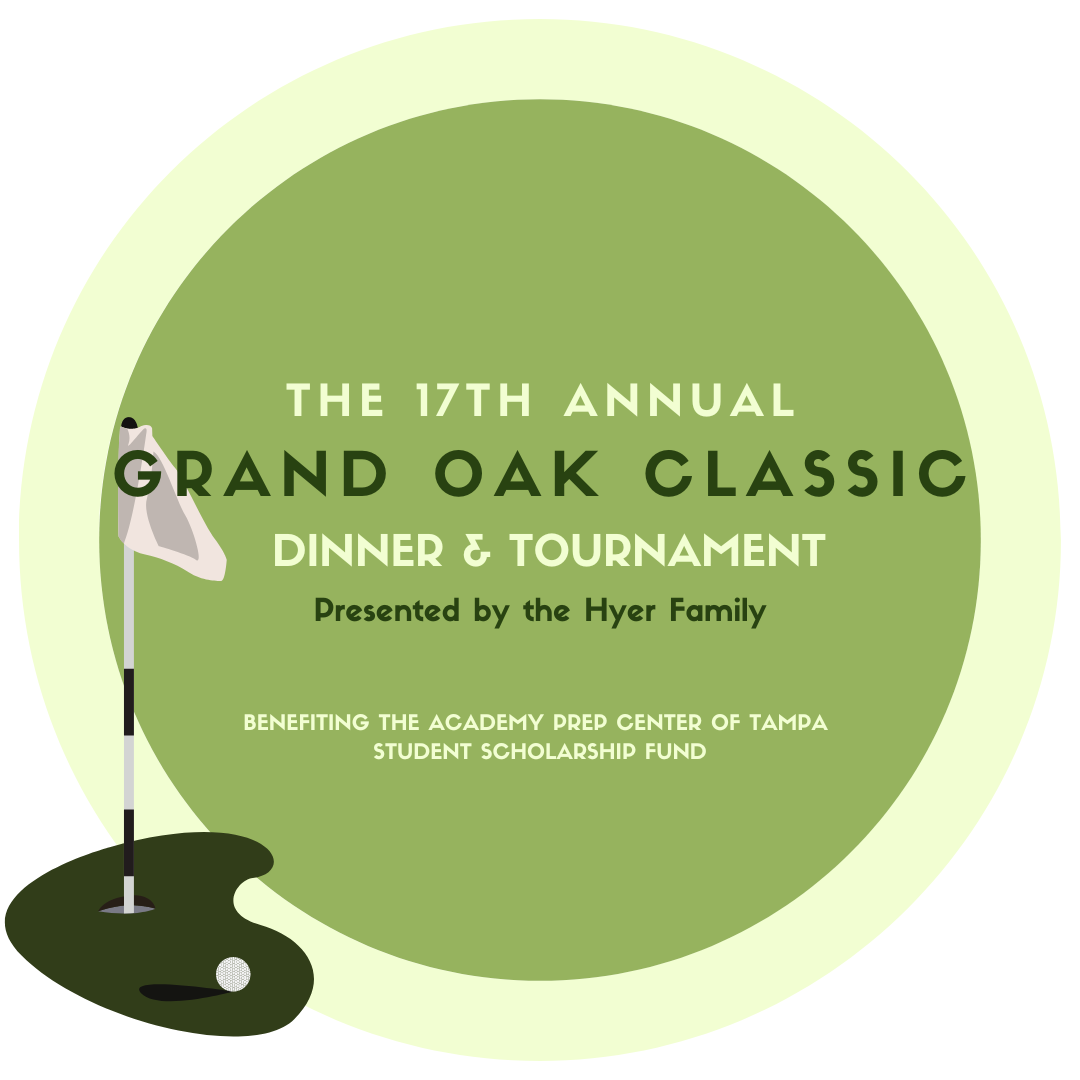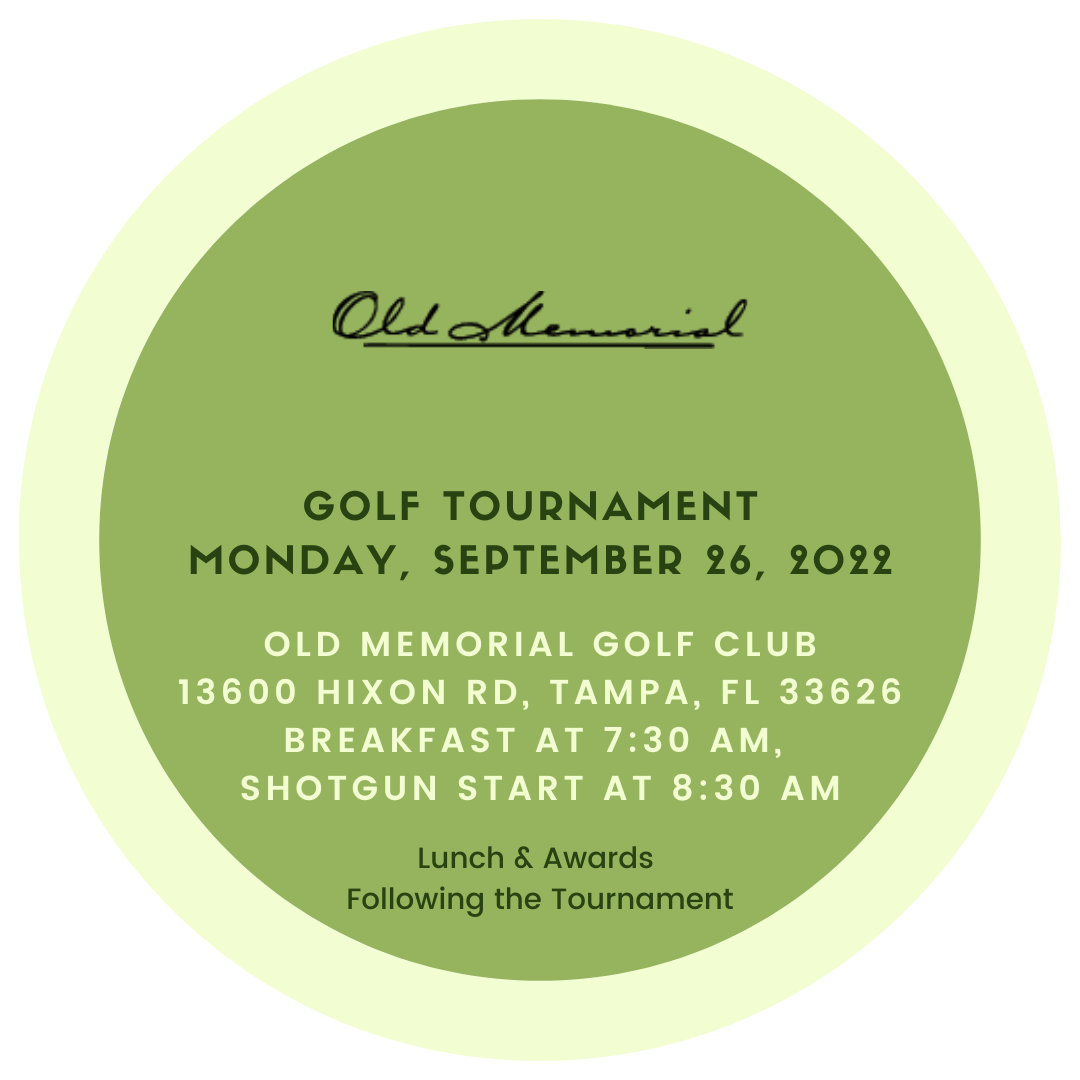 You're invited to the 17th Annual Grand Oak Classic Dinner and Tournament presented by the Hyer Family! This exclusive event includes dinner on Friday, September 23, at Hotel Haya for golfers, spouses and other guests, followed by a golf tournament on Monday, September 26, at Old Memorial Golf Club.
Academy Prep is proud to honor Alex Sullivan and the Chris T. Sullivan Family Foundation with the 2022 Fred S. Ridley Grand Oak Award! For decades, the Sullivan Family has recognized the importance of childhood education and generously supported many community institutions, organizations and charities. The Sullivans possess a strong sense of mission for giving back to others and have made a significant and lasting impact on our school and in the Tampa Bay community.
Sponsorship includes dinner for golfers and guests, breakfast and lunch at the tournament, and 18 holes of golf. Sponsorships are available for both foursomes and individuals.
The dinner is a wonderful opportunity to interact with our students, graduates, and Head of School, L'Tanya C. Evans. Proceeds benefit our student scholarship fund. By attending the dinner, playing in the tournament, or sponsoring the event, you will have a direct impact on our students' education and help them reach their full potential.
Dinner Reservations: $300/person or $500/couple
Dinner Table Sponsor: $3,000
Individual Golfer: $5,000
Golf Foursome: $20,000
To RSVP or for more information on sponsorship or gifts in honor of the Sullivan Family,
please contact Claire Gallo, Development Manager,
at 813-248-5600 x1130 or cgallo@academyprep.org
Thank you for your support!
Thank you to the 2022 Grand Oak Classic Committee
Chad Harrod
Oscar Horton
David Hull
Fred Ridley
Paul Whiting, Sr.
For directions to the dinner venue or golf tournament, please click on the links below.
Images from the 16th Annual Grand Oak Classic