We would like to thank the following businesses who donate in-kind gifts and/or services throughout the year. We encourage you to patronize the following businesses that support our school!
Academy Prep Community and Corporate Partnerships

Connecting, Creating & Collaborating: Developing Skills to Build Character and Achieve Success

Academy Prep is honored to have an abundance of corporate and community partners enriching students' lives every day. Its partners commit to serving our children for multiple years and help us fulfill our mission to inspire and empower future community leaders.

Each year, Academy Prep partnerships and individual volunteers provide over 8,000 hours of mentoring, teaching, and guiding, given with much care by these incredible organizations and community members.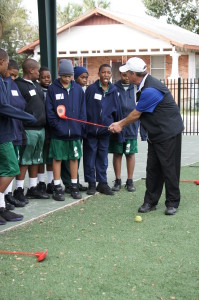 Partnerships with All Grades

All students receive specialized instruction and educational outreach to expand their academic and artistic abilities. They also take part in community service opportunities.


The youngest students of Academy Prep, our 5th graders, widen their experience with instruction centered on positive peer development, health and nutrition, self-awareness, nature conservation, and life skills. 6th graders experience the most diverse partnership courses teaching lessons in team building, etiquette, and health, including physical and nutritional fitness. Partners provide students the tools to improve their health and wellness, set personal goals, and expand their cultural experiences. In 7th grade, Saturday field trips are cultural in nature, visiting local art galleries and museums. 8th grade students participate in Saturday field trips that are community service based as the students reach out to local organizations in need including, but not limited to, the following: Feeding America Tampa Bay, Metropolitan Ministries, Hudson Manor, and hurricane relief drives.

Fit Families for Life

- Florida Blue
- Whitwam Organics
- Urban Yoga
Affiliate Partners
- Morean Arts Center
- Tampa Museum of Art
Community Partners

- Berkeley Preparatory School
- Children Across Borders
- Chrysalis
- Corporate Mentor Program at USF
- Dream Center
- Engineering for Kids
- The First Tee of Tampa Bay
- Florida Aquarium
- Frameworks of Tampa Bay
- Kappa Epsilon Psi Military Sorority, Inc. Tampa Tau Tau Chapter
- Mendez Foundation
- Patel Conservatory at the Straz Center for the Performing Arts
- Prevent Blindness Florida
- PNC
- Post 9/11 Veterans
- Rays Baseball Foundation
- Regions Bank
- Sierra Club – Inspiring Connections Outdoors
- Smith & Associates Real Estate
- Stageworks Theatre
- Tampa Bay Job Links
- Truist Foundation
- United Way Suncoast
- University of South Florida
- University of Tampa

Among Academy Prep's most valued partners are foundations in the community that support its mission, its students, and its graduates with generous funding. Academy Prep sincerely thanks the following foundations for their commitment to our students' future:

- Community Foundation of Tampa Bay
- Conn Memorial Foundation
- Florida Blue Foundation
- Florida Executive Realty HOPE Foundation
- Florida Medical Clinic Foundation of Caring
- Frank E. Duckwall Foundation
- Jacarlene Foundation
- Lewis G. Schaeneman, Jr. Foundation
- Nielsen Foundation
- Nordstrom
- Publix Super Market Charities
- Rays Baseball Foundation
- Tampa Yankees Foundation
- TOP (Tampa Orlando Pinellas) Jewish Foundation
- Triad Foundation, Inc.