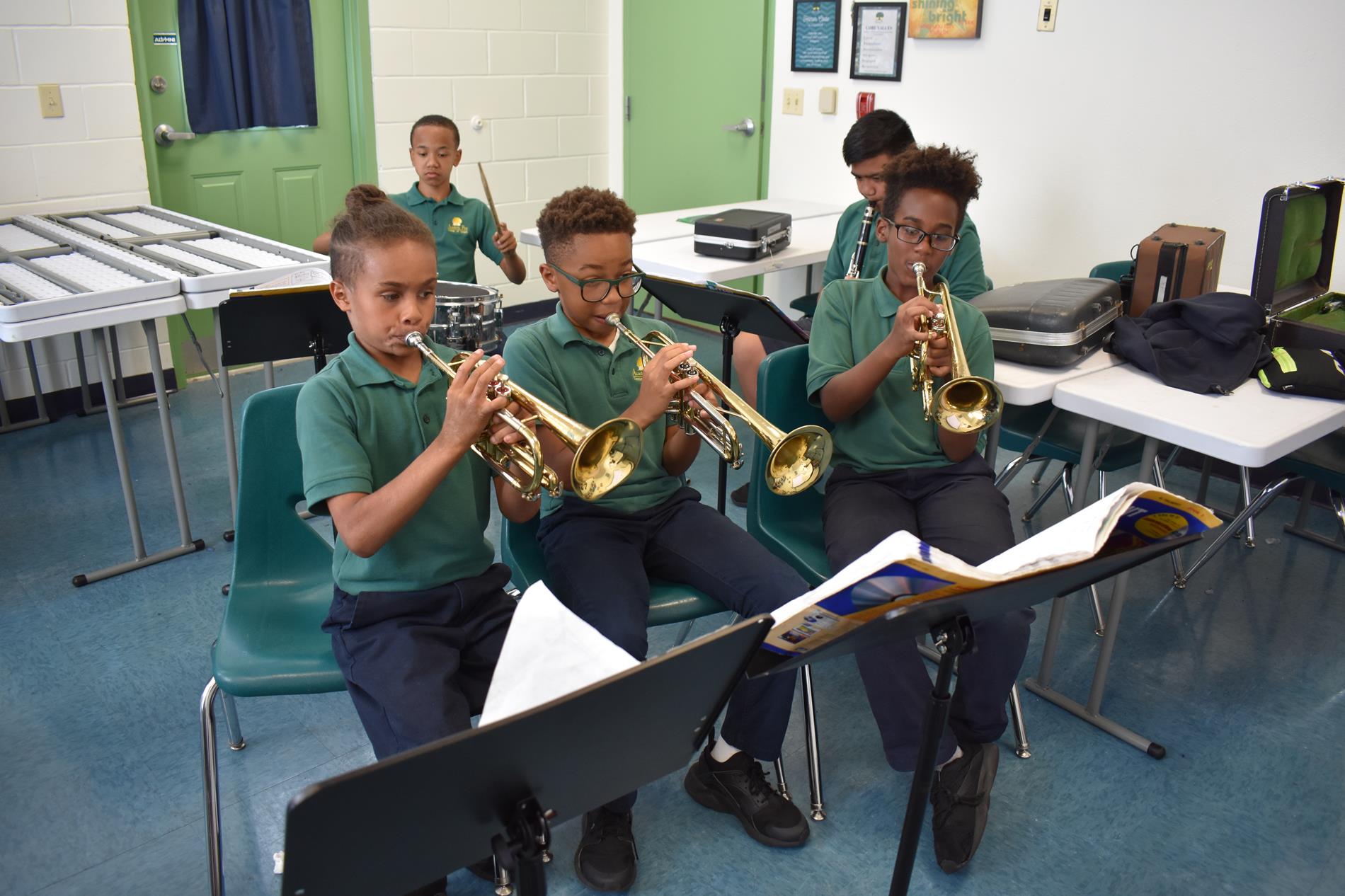 Center of Excellence in Music
Academy Prep believes that all students - no matter the level of experience - can grow through an appreciation and education in both the theory and application of music. Headed by Mr. Keith Allen, our Center of Excellence in Music requires all students to pursue serious music studies as part of their academic curriculum.
Additionally, the music program expands into three separate opportunities for students who would like to supplement their academic learning - Beginner Band, Intermediate Band, and Choir. Each band music enrichment offering is designed to serve as an enjoyable, first-hand experience for serious young musicians, meeting them at the level in which they enter Academy Prep. Along with helping students build strong core skills as music makers, the band and choir programs prepare students to improvise and compose as well as perform, collaborate with other budding musicians and singers, and experiment with musical technology in preparation for 21st century demands. In recent years, the choir has performed at a variety of events throughout Tampa Bay.
At the end of each semester, students participate in the annual Winter and Spring Showcases, which serve as a venue to sing, dance, and perform all that they have learned to an audience of friends, family, faculty, staff, and members of our community. To learn more, contact Mr. Keith Allen at KAllen@academyprep.org.