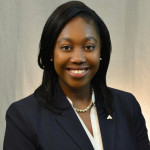 Imani – Academy Prep Class of 2008

Imani Smith joined the Academy Prep family as a fifth grader and graduated in 2008. She went on to Berkeley Preparatory School, where she participated in drama, the diversity club, and cheerleading. Imani continued her education at Bard College in New York on a full scholarship, where she majored in Film History and Criticism.

While attending Bard College, Imani worked two on-campus jobs and was involved in numerous organizations, including the Black Student Organization, Peer Health, and Colored Womyn United. Imani had the opportunity to study in New York City in The Bard Globalization and International Affairs Program, where she interned at Global Kids, Inc.

Imani graduated from Bard College in May 2016 and spent six weeks at the Regions Financial Corporation headquarters in Birmingham, Alabama as part of the Regions Management Associates Program. She now works as a Regions Bank Financial Services Specialist in Orlando.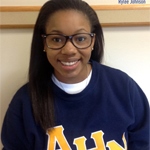 Rylee – Academy Prep Class of 2012


I entered Academy Prep in the fifth grade not knowing what to expect. It was very different from schools I had previously attended. At first, I struggled with grasping the concept of actually studying and preparing for things; however, each year I became a more adept student.

I am currently attending Academy of the Holy Names. I am doing quite well and am using the skills that Academy Prep has instilled in me such as giving back to the community. This summer I have completed over 40 hours of community service work. At Academy of the Holy Names I am on the debate team and I am a varsity cheerleader for Jesuit High School. After I graduate from Academy of the Holy Names I would like to attend the University of Florida for my undergraduate degree and then Georgetown University for law school where I would like to pursue a career as a federal prosecutor. One of the most important lessons I have learned from Academy Prep is to work hard and play hard, and with this I plan to make a difference in the world.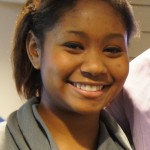 Cavesha – Academy Prep Class of 2008

Academy of the Holy Names 2012, Florida State University Class of 2016

At Academy Prep, I learned that I can do anything, and that I shouldn't feel inferior to anyone else. Mr. Tamayo told us all the time in convocation that where one comes from is no excuse not to succeed. I plan to be a success! I've now graduated from the Academy of the Holy Names, where I was very active in the show choir, the diversity club (which I started last year), and the Interact club.

I'm excited about entering college this year – attending Florida State University. I want to major in business and go on to be a CEO at a hospital. I hope to do this for long enough, and save enough money, to then leave that career in order to pursue my dream of building a clinic in a poverty-stricken area. I even hope that one day I can expand this dream into many clinics in areas where the need is great!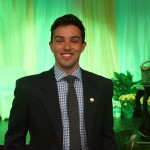 Jorge – Academy Prep Class of 2008

Phillips Exeter (NH) 2012, Columbia University Class of 2016

I know that hard work and dedication to my education will open many doors. I have had my sights set on an Ivy League university since I was an eighth grader at Academy Prep. I always enjoyed school, but Academy Prep gave me the confidence I needed to take pride in my accomplishments.

This confidence helped me decide to attend Phillips Exeter in New Hampshire and now is allowing me to move on to college in the fall of 2012. Thanks to Academy Prep, I look forward to being first in a long list of Academy Prep alumni who graduate from places like Columbia University.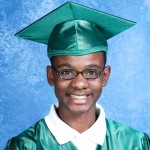 Levi – Academy Prep Class of 2010

Tampa Prep Class of 2014

I entered Academy Prep in the fifth grade, and it was definitely an adjustment. I was really shy in fifth grade, and though I'm still slightly reserved in some ways, Academy Prep really helped take me out of my shell. I recall sitting in Social Skills, an enrichment activity that helped my classmates and me have good etiquette and learn how to interact with other people in various social settings.

The strong educational model at Academy Prep prepared me for the challenges I face today at Tampa Prep, both academically and socially. I'm currently in the environmental club, where we learn about keeping the earth clean and frequently participate in clean ups. Also, I am active in STAND (a student anti-genocide coalition), Fellowship of Christian Athletes, and this past spring I was inducted into the National Honor Society.

When I grow up I'd like to be a zoologist because I really love animals. At Academy Prep, I dissected a frog, which peaked my interest in science. One of the most important things I think I learned at Academy Prep is that the biggest mistake you can ever make is giving up.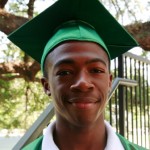 Antavious – Academy Prep Class of 2011

Tampa Bay Christian Academy Class of 2015

When I started my education at Academy Prep, I was definitely not the best student in the school. I had trouble staying focused, I didn't care about my grades, and I know I was making a poor impression on my classmates and teachers. It took me a long time to really understand and appreciate what I was being given at Academy Prep.

I am now at Tampa Bay Christian Academy and I can't believe how far I've come. Academy Prep helped me learn to stay on task and listen to my teachers. My favorite subject was and still is history. I had Mr. Ibanez at Academy Prep, and he was really tough, but as I matured and entered the eighth grade, my respect for him and his teaching grew tremendously.

I play basketball and baseball at Tampa Bay Christian Academy. I'd like to go to Duke University for college and become a veterinarian.

Academy Prep is really building the foundation for our future and I'm grateful to be a graduate from such a tremendous school.