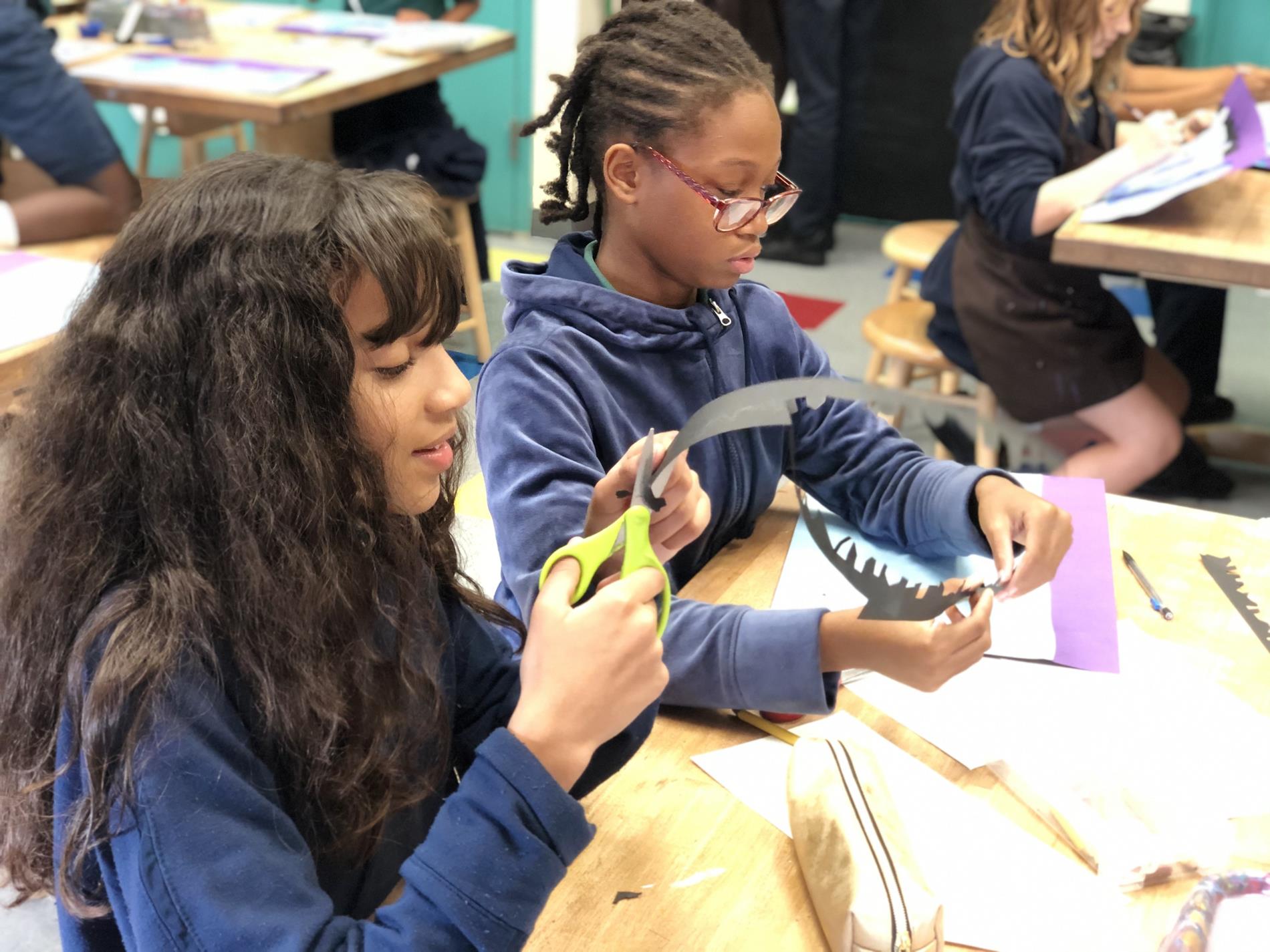 Center of Excellence in Art
Academy Prep's Center of Excellence in Art strives to expose students to a variety of artists and media. Art forms studied include drawing, painting, ceramics, sculpture, printmaking, and photography, over the course of the students' years in the program. Each class strives to develop students' appreciation of the arts, technical abilities, and personal vision. With this immersive experience, students learn to think and make art in a way that pushes the limits of creative expression and problem solving, culminating annually with an installation in the school Art Show.
While all Academy Prep students are required to take art classes as part of our academic program, select students are invited to apply for the Advanced Art enrichment programs, designed to offer students with a passion for art a more intensive, one-on-one experience. Subjects, materials, and artists studied through the Advanced Art enrichment programs are student-driven, providing the opportunity to explore materials and processes in more depth. As student-driven courses, enrollment is highly competitive and requires students to be dedicated to projects both in and out of the classroom setting. Local artists join these classes to provide additional one-on-one time. To learn more, contact Ms. Amy Ragg at aragg@academyprep.org.