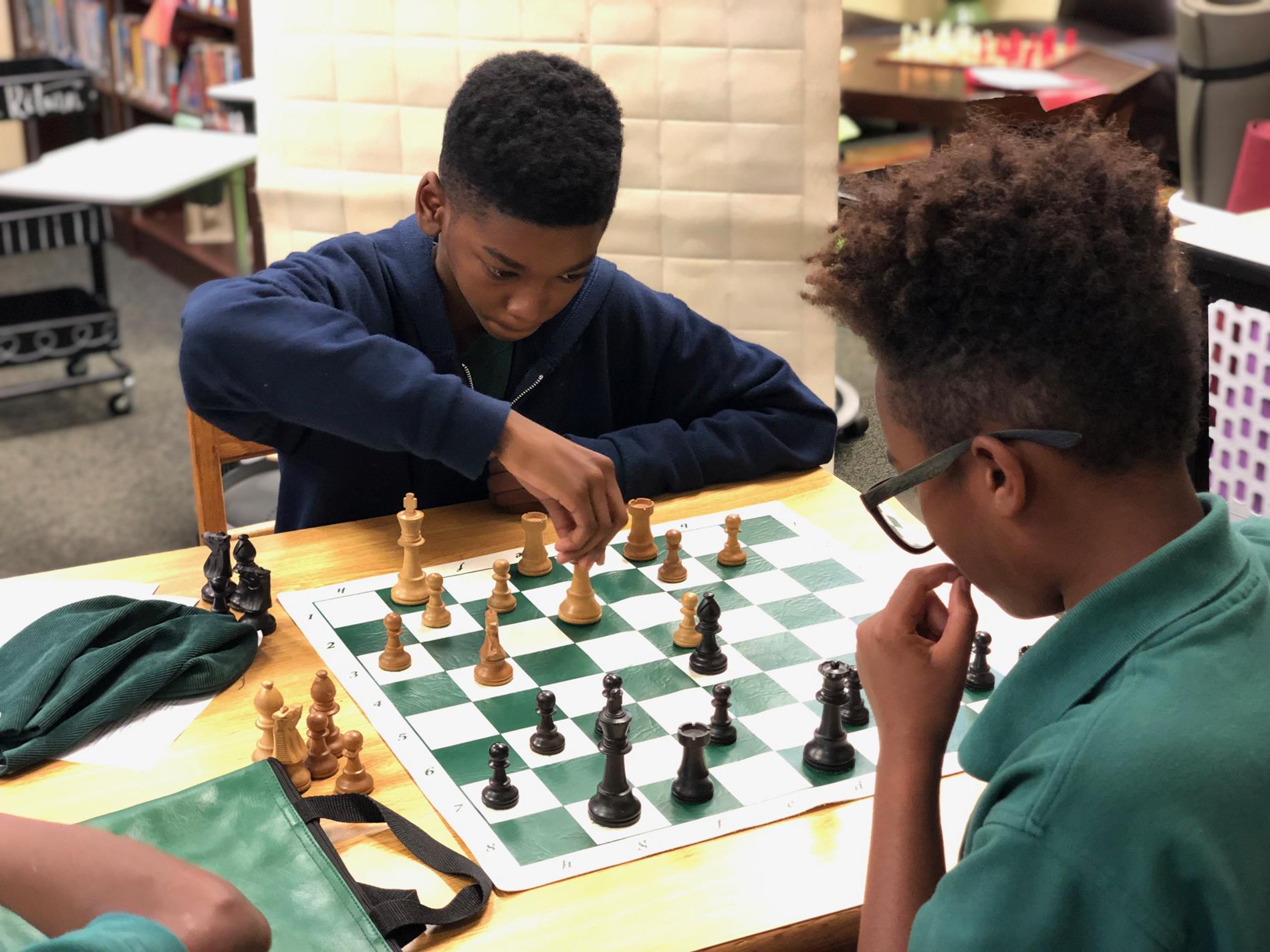 Center of Excellence in Chess
Chess presents a realm of infinite possibilities for the minds of Academy Prep students. Weekly chess class is a requirement for every enrolled student, where learners develop skills in the categories of concentration, critical thinking, abstract reasoning, problem solving, pattern recognition, creativity, analysis, and evaluation.
Through chess, students learn how to analyze a given situation, focus on relevant factors and, in turn, eliminate distractions. Headed by Coach Michael Young, the Center of Excellence in Chess teaches students to create solutions and put a plan into action. In addition to the mandatory chess class, interested students may elect to supplement their chess studies through chess enrichment offerings, including Advanced Chess.
Academy Prep students who have gone above and beyond in their individual chess studies are invited to become part of the school's nationally ranked chess team. Not to be taken lightly, Academy Prep's chess team members have earned scores of recognition throughout Florida and, most recently, at a state-wide tournament. In the spring of 2022, the chess team went to the Florida Scholastic Chess Championship in Orlando, taking second place in the K-8 Championship Division. To learn more, contact Coach Michael Young at MYoung@academyprep.org.