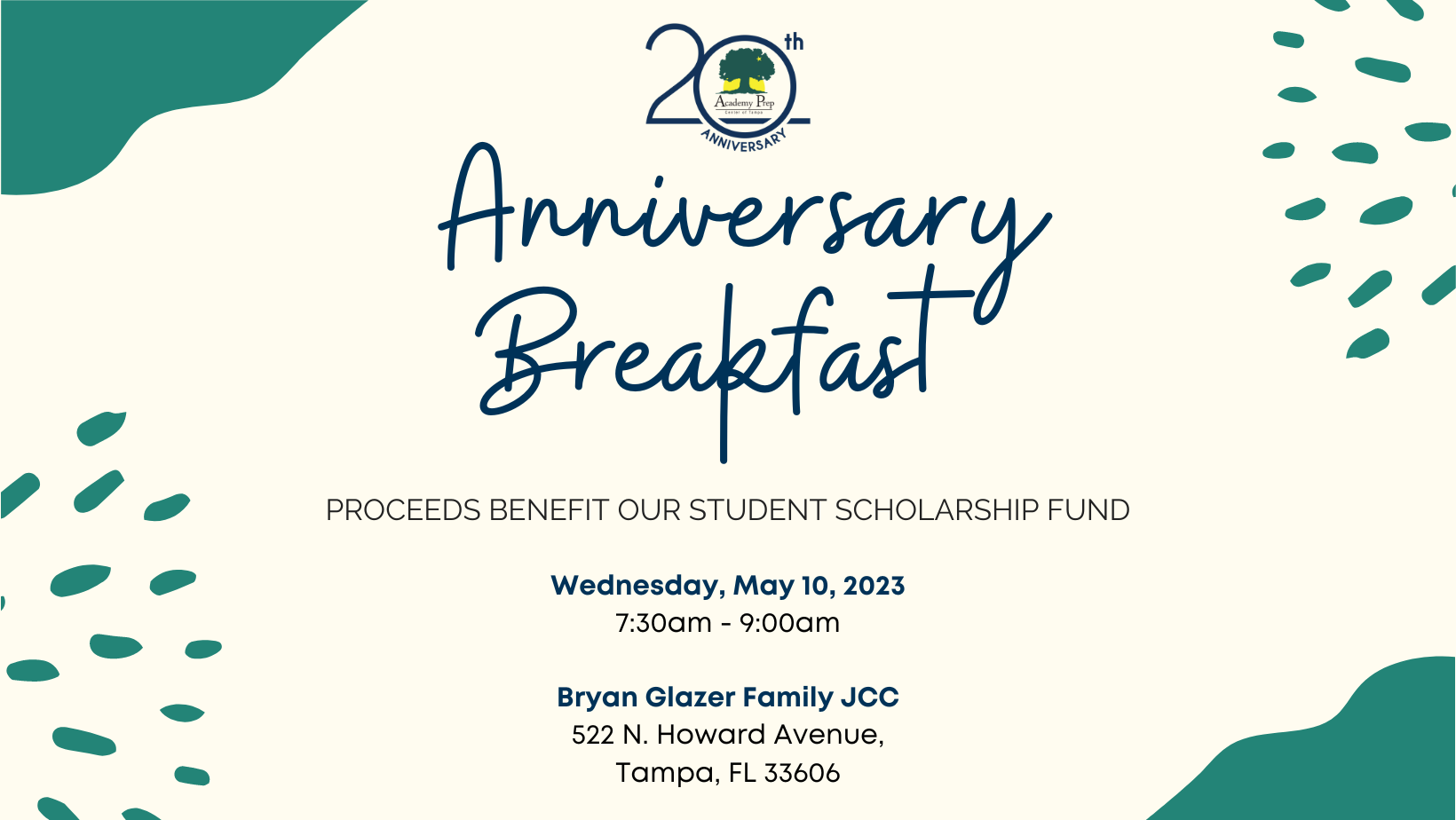 Thank you for attending our Anniversary Breakfast on Wednesday, May 10, 2023, at the Bryan Glazer Family JCC as we celebrate 20 years of Academy Prep Center of Tampa and honor Eliya McDonald, an outstanding young person in our community who demonstrates leadership, dedication, and integrity with the 2023 Lincoln J. Tamayo Emerging Leader Award!
Click here to view our 20th Anniversary Breakfast program!
In just 20 years, the impact of Academy Prep on our community is undeniable, and we have only been able to support our entire student body plus over 400 graduates because of the support of our community of mentors, volunteers, leaders, and funders. We could not have done this without you. In 2023, we are celebrating 20 years of success because kind, generous people in our community - people like you - have cared that all students receive an exemplary college-preparatory education, and have funded our Student Scholarship Fund.
To give a gift in support of our Student Scholarship Fund, please complete the form below.