Welcome to Academy Prep Center of Tampa (APT). It is an absolute pleasure to be a part of such a remarkable institution. On behalf of the faculty and staff, I am pleased to share that we are so excited for what will be a year of amazing discoveries and extraordinary successes. The proverb "It takes a village to raise a child" means that it takes an entire community of different people interacting with children in order for them to experience and grow in a safe environment. Consider APT the village and know that villages look out for the children.

We are looking forward to working in partnership with you to live the mission to "inspire and empower students … to become future community leaders." In addition to our rigorous middle school program, Centers of Excellence and our enrichment program, which have historically and traditionally been a part of our success, we are rolling out an Honor Code and Core Values to punctuate our commitment to educating the whole child. Rolling out these two elements will enable our students to be and see our mission in action. Like many cultures throughout history and around the world, codes of honor and conduct transcend the duties and responsibilities of citizens. Once learned they become part of the fabric of a culture and people who adhere to them become self-regulating – LEADERS.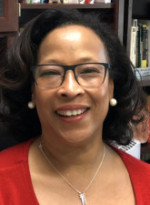 Academy Prep Center of Tampa's Honor Code

As a LEADER I pledge my personal and academic integrity.
I will promote the same standard of excellence throughout our community, both in and out of school.

In a community of people filled with diverse thought and life experience, finding common threads is essential to daily functioning. Defining "leader" for the sake of this conversation is essential. A leader in the context of APT's community embodies a full range of actions that speak to the student experience while the student is enrolled at APT and after graduating from APT. The Core Values are action words that speak to the daily educational experience which transcends middle school. Each member of the community is a leader; thus, each member of the APT community is expected to demonstrate and actively be:

Loyal
Empathetic
Accountable
Diligent
Engaged
Respectful
While the Core Values embody expectations of behavior and decorum, they also serve to support the code of honor that evokes an ecosystem in which we all recognize the importance of being our best selves. This Honor Code will appear on all classroom work, including tests, quizzes, essays and papers. Moreover, during the first week of school in August, there is an honor assembly during which all members of the APT community will engage in not only reciting the Honor Code, but also adding their signatures to an Honor Code scroll, which will then be displayed in the main building to serve as a reminder of our commitment to being our best selves every day.

Empowering our students to lead is made possible through the support of our incredible community that believes in our students and our mission. On behalf of our students, graduates, families, staff, faculty and trustees — thank you for helping us guide our youth to their limitless potential.

Sincerely,

L'Tanya C. Evans
Head of School
Academy Prep Center of Tampa
Click here
to read the New Head of School Announcement from our Board Chair.
Click here
to read the New Head of School Announcement Press Release.