Admission to Academy Prep is open to new students entering grades 5 or 6 in August 2022. Applicants should be finishing 4th or 5th grade this school year. All students must qualify based on family income and complete a school application showing adequate grades and behavior to be accepted to the 2022 summer session June 8 - 28. Students who demonstrate a strong and respectful work ethic during the summer session will be extended an offer of admission to the August term. Summer session is a free summer intensive program coupled with various fun activities.
Students seeking to enroll at Academy Prep must submit the following two different applications. A student who used a Step Up for Students income based scholarship last year need only renew their scholarship for the upcoming year.
To complete the school application to Academy Prep, click below:
APPLY NOW TO ACADEMY PREP TAMPA
Before starting this application, please have at hand the name and school email address of your child's classroom teacher. Required
documents may be mailed, hand delivered, or emailed. A clear, legible scan or photo attached to an email is acceptable.
2. To complete the income-based scholarship application to Step Up For Students, click below:
STEP UP FOR STUDENTS PRIVATE SCHOOL SCHOLARSHIP
The qualifying income table from last year is shown for reference. While new scholarship applications will not be accepted until 2022, parents should sign up to be notified as soon as those applications become available.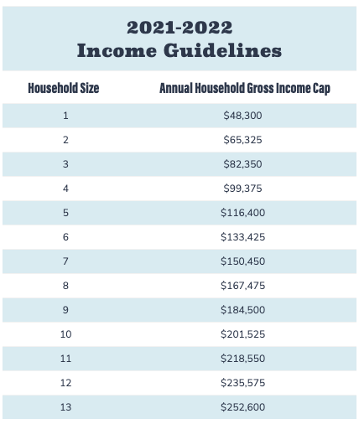 For more information or admissions questions, conta
ct Luly Soc
ias,
Admissions and Scholarships Coordinator, at
(813)-248-5600 X1111 or
lsocias@academyprep.org