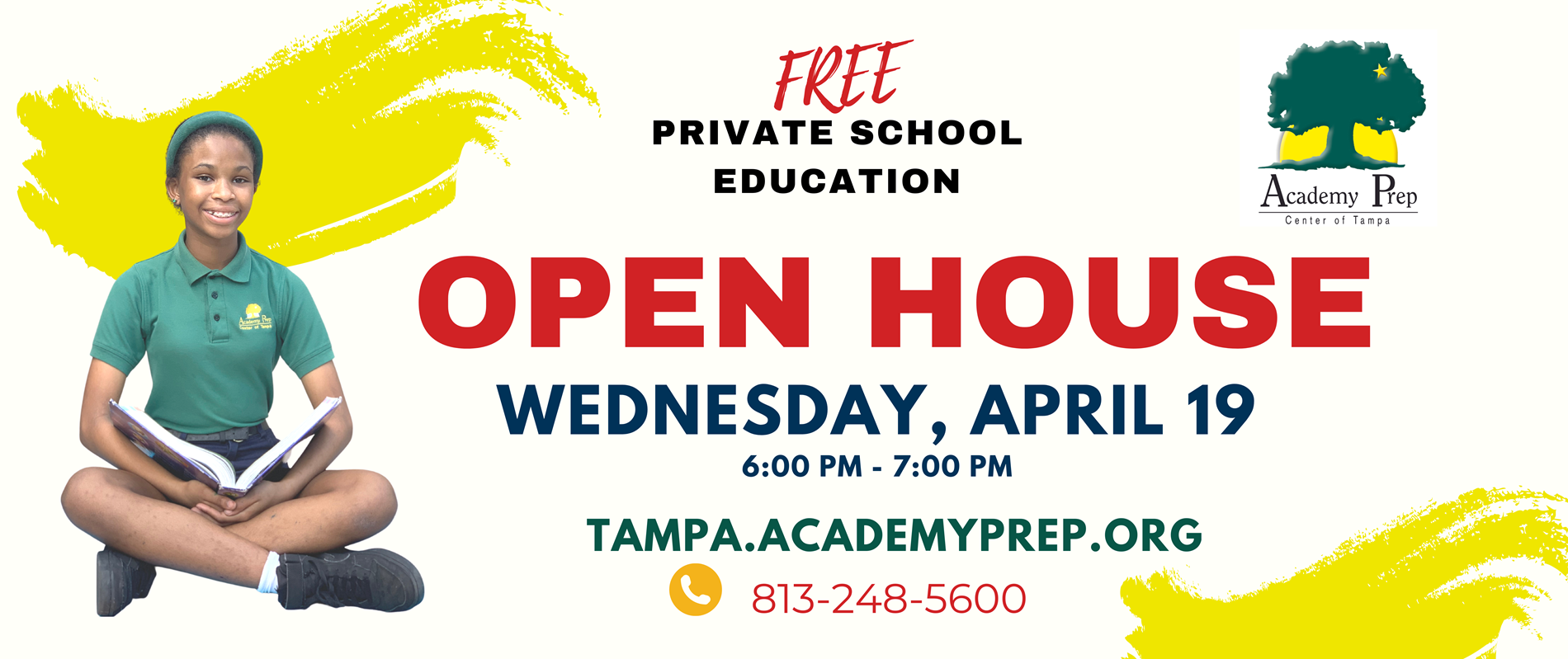 Admission to Academy Prep Center of Tampa is open to new students entering grades 5 or 6 in August 2023. Applicants should be finishing 4th or 5th grade this school year.
Students seeking admission to Academy Prep must
1. Complete the APT School Application 2023-2024
2. Plus obtain a PRIVATE SCHOOL SCHOLARSHIP
NOTE: The Private School Scholarship is income based. Most students who qualify for the Federal School Meals program will also qualify for the scholarship. Those who do not income qualify cannot be considered for admission.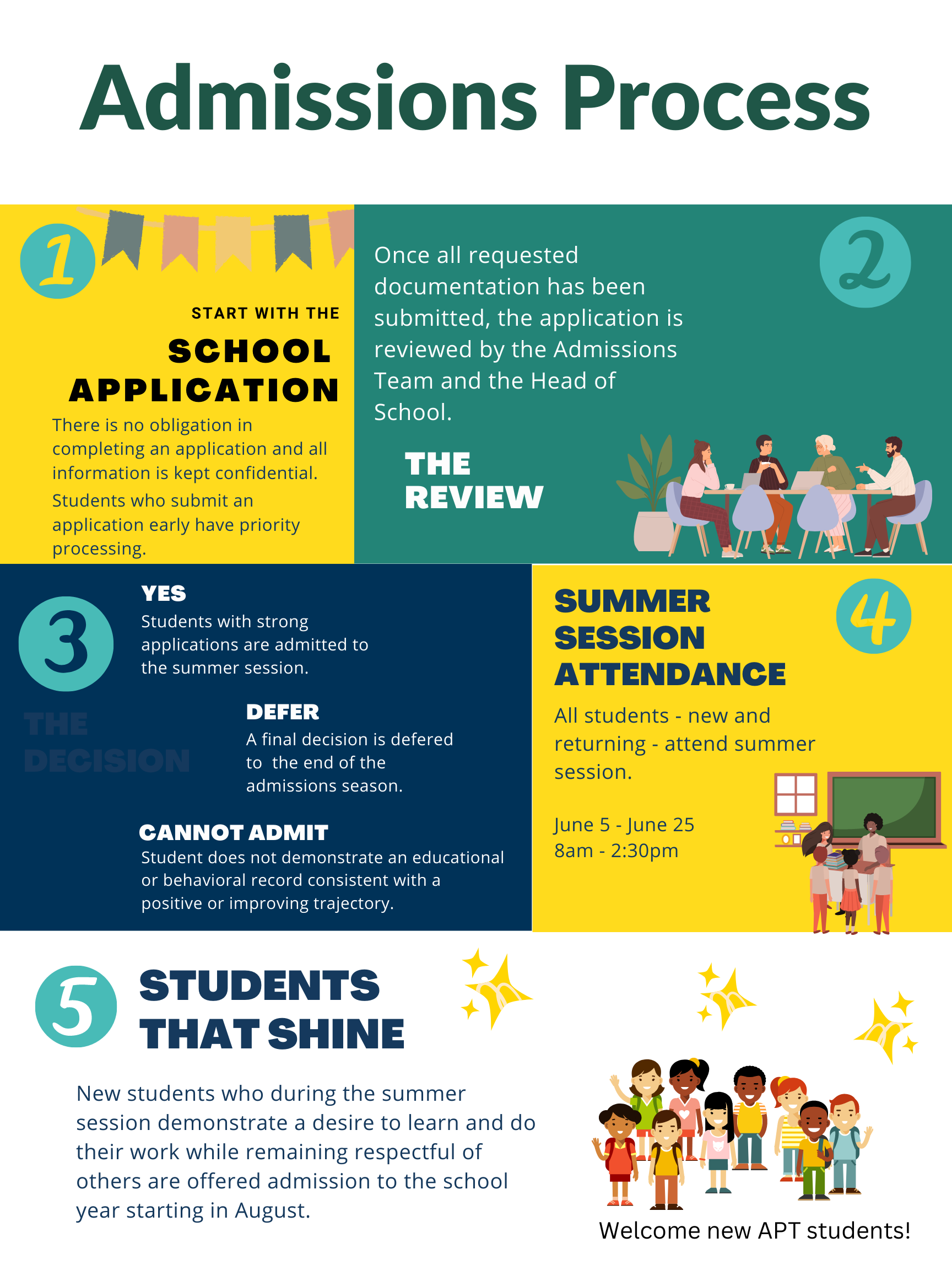 For more information or admissions questions, conta
ct Luly Soc
ias,
Admissions and Scholarships Coordinator, at
(813)-248-5600 X1111 or
lsocias@academyprep.org